The cost of performing transactions on the bitcoin network continues to rise. On Saturday, 31 October, the average commission amount was $13.14.
This was last seen in the second half of January 2018, a month after the historic $20,000 record for bitcoin.
The share of commissions in miners' income is also increasing – on Friday 30 October, this value reached 27.44%, dropping to 27.21% the following day.
Before that, between 25th and 28th October, the average transaction fees rose by almost 200%, from $3.52 to $10.24.
The memory of the first cryptovolta by Sunday morning, which turned out to be clogged in recent days, has slightly decreased, although the number of unconfirmed transactions still exceeds 50,000.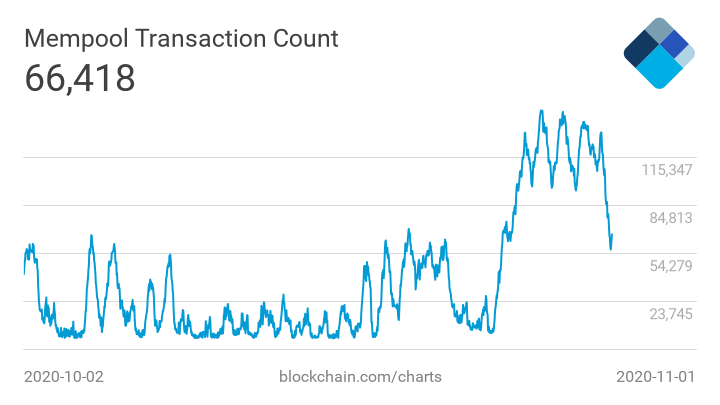 We would like to remind you that on Saturday 31 October, the price of Bitcoin updated its maximum value for 2020 to above $14,000.